Game Database

Modding and Repair

Lynx Dead or Alive Test ← Do this before turning your Lynx on unless MOSFET and Zener were replaced!  
If you'd like to have someone modify or repair your Lynx console, we've compiled a list of trusted modders and repairers across the world.
Disassembly

Repair

The above links are organised into the Atari Lynx Repair and Troubleshooting Guides page for easy access.

Hardware Mods

See our list of Atari Lynx Hardware Modifications for the list of mods that have and can be done to your Lynx now.

Some "mods" are easy additions to the Lynx and won't need any soldering...

Of course there was a number of mods that never made it from the prototype phase too...
Modern LCD Replacements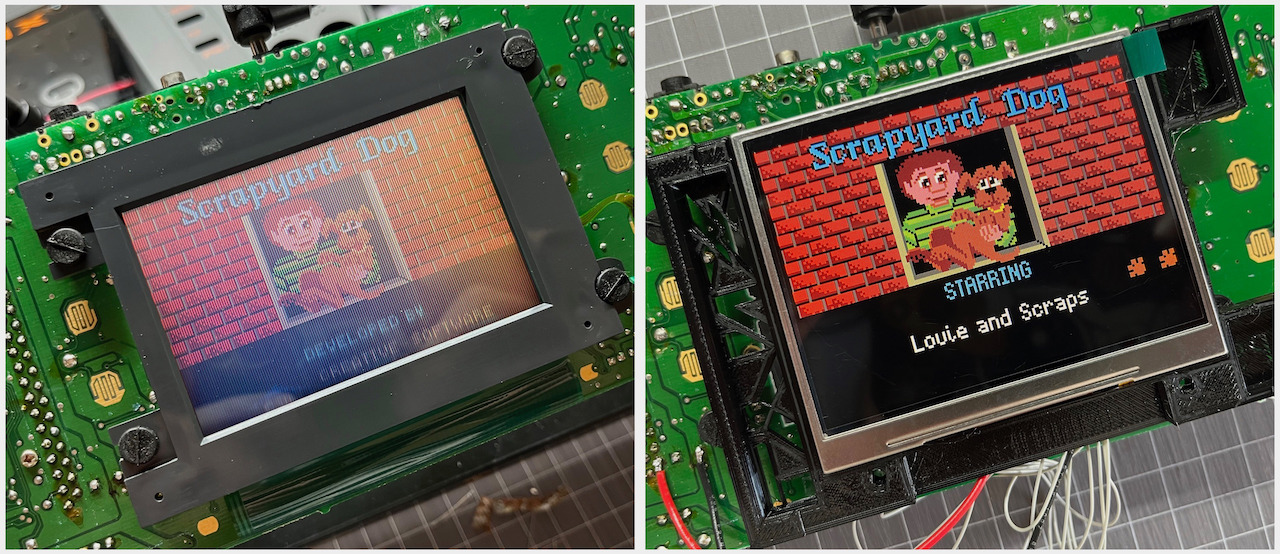 Original Lynx screens are known for poor colour quality and bad viewing angles, and if you're lucky your's doesn't have any pixel rot. For best gaming experience, a modern LCD screen is a must. Check out our Comparison of LCD Screen Replacements before you buy.
Make sure to have a look at the difference in quality between a very good original screen and a modern replacement. However, note that by this time, there are not too many very good original Lynx screens as they start to degrade and get horizontal lines or pixel rot over time.
SD/Flash Cartridges

With an SD/Flash Cartridge you can play all of the available Lynx ROMs, as well as homebrew games and demos. Check out our Comparison of current SD/Flash Carts before you buy.
If you're interested in some historic versions of flash carts, we have articles on these too - AgaCart and Best of Lynx Flash Carts available up to 2019.
Magazines and Promotional

Lynx Homebrew Game Development

We host an annual programming competition /  game jam, find out more about it here - Annual Game Jam/Programming Competition. For Lynx hardware documentation, tutorials and various online tools to help with your game development please visit our sister site - Atari Lynx Development Resources.
All of submissions and ROMs from our game jams are available here - Game Jam ROM Pack Downloads.
Atari Lynx Fans Facebook Group

Atari Lynx Vault is the official information source of everything Atari Lynx for the Atari Lynx Fans Facebook Group.
Join the group for friendly discussion about Atari Lynx, repairs, games, mods and upgrades. We welcome 'for sale' posts and encourage everyone to participate in the fun of Lynxing.